%kmdata 2.2.2
The %kmdata macro
This macro generates extended Kaplan-Meier plots with the SAS/STAT GPLOT procedure.
The features:
Can add no. at risk table on inside and outside.
Can add a result of the homogeneity test (log-rank, generalized wilcoxon, or likelihood ratio test).
Can add median survival estimates.
Can add hazard ratios estimated by the Cox's proportional hazards model.
Can use neelde symbols for censored observation.
Can draw failure plots.
Can draw adjusted plots by using baseline statement.
kmdata_v222.zip (download)
If any questions, please email me.
sample SAS scripts generator
If any questions, please email me.
Examples
Default: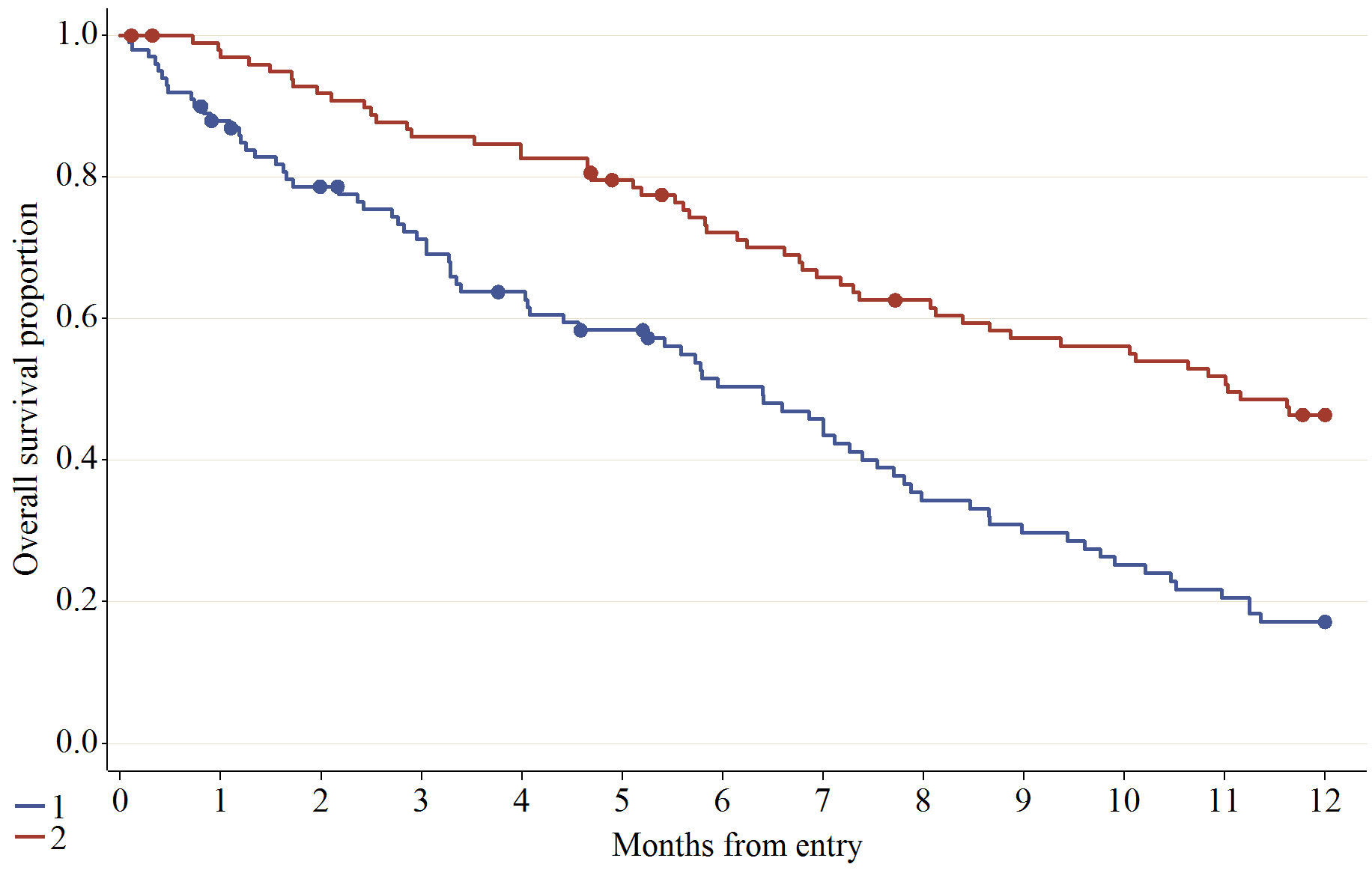 Special censor symbols: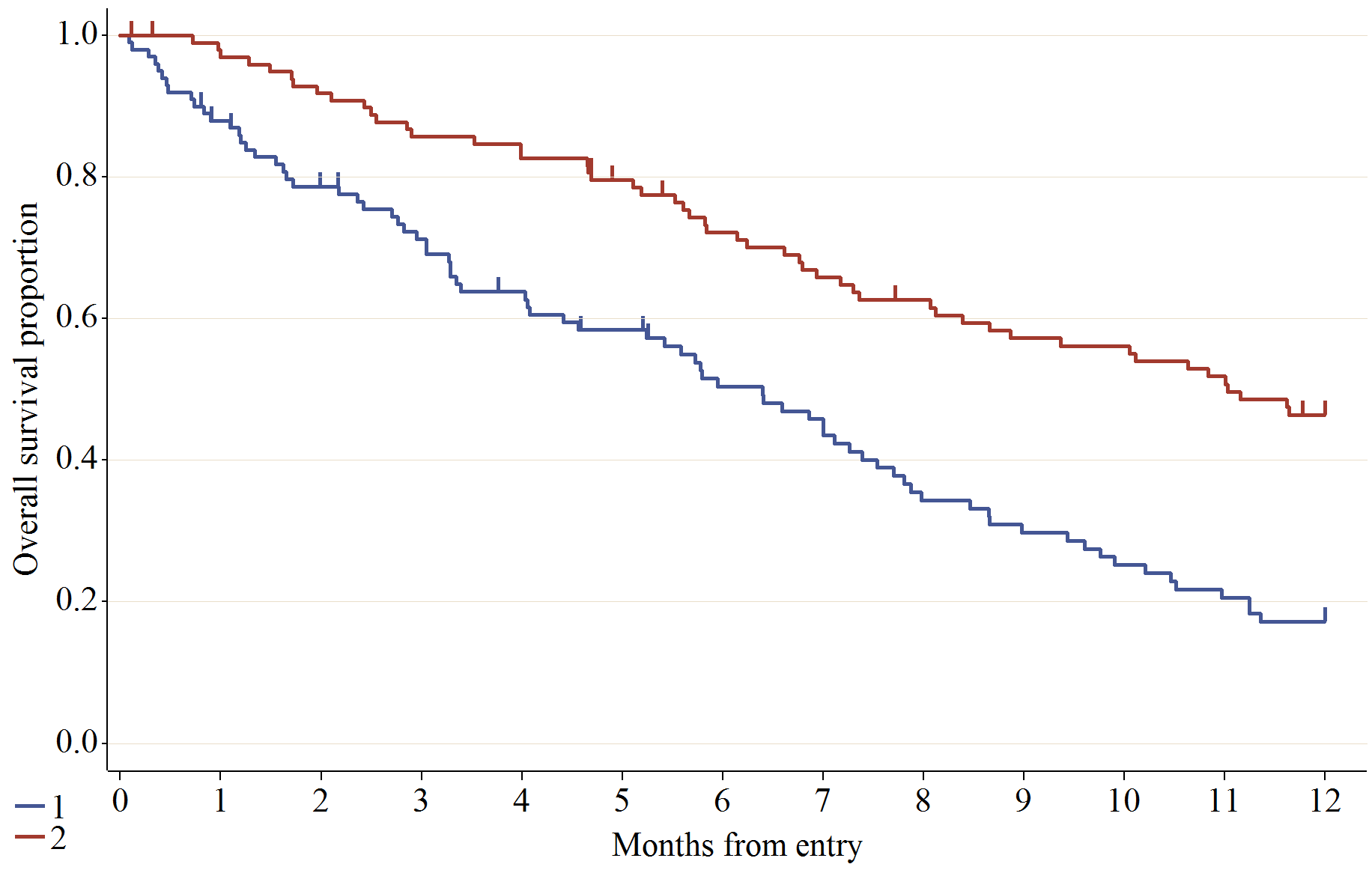 Homogeneity test: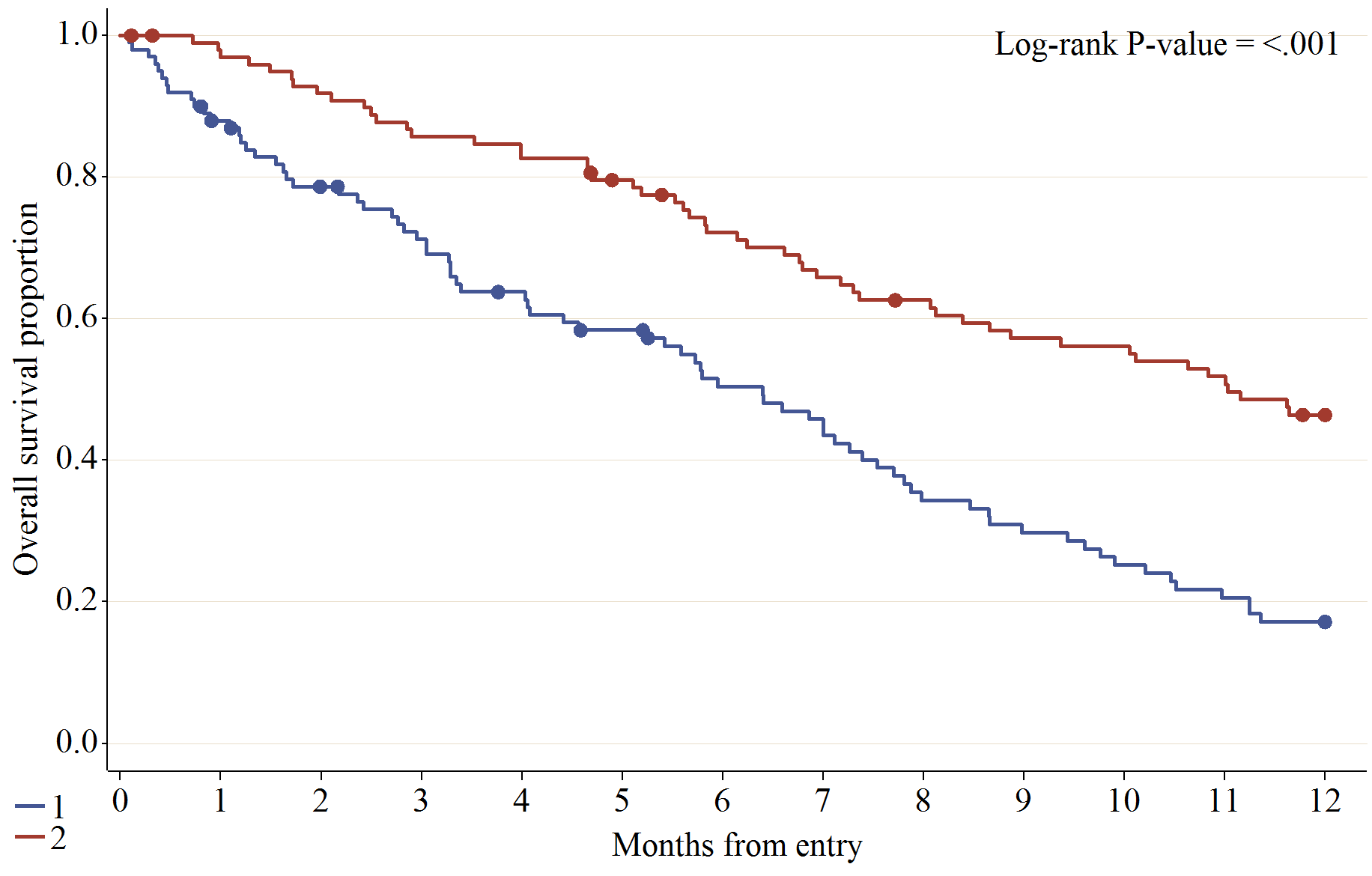 Hazard ratios: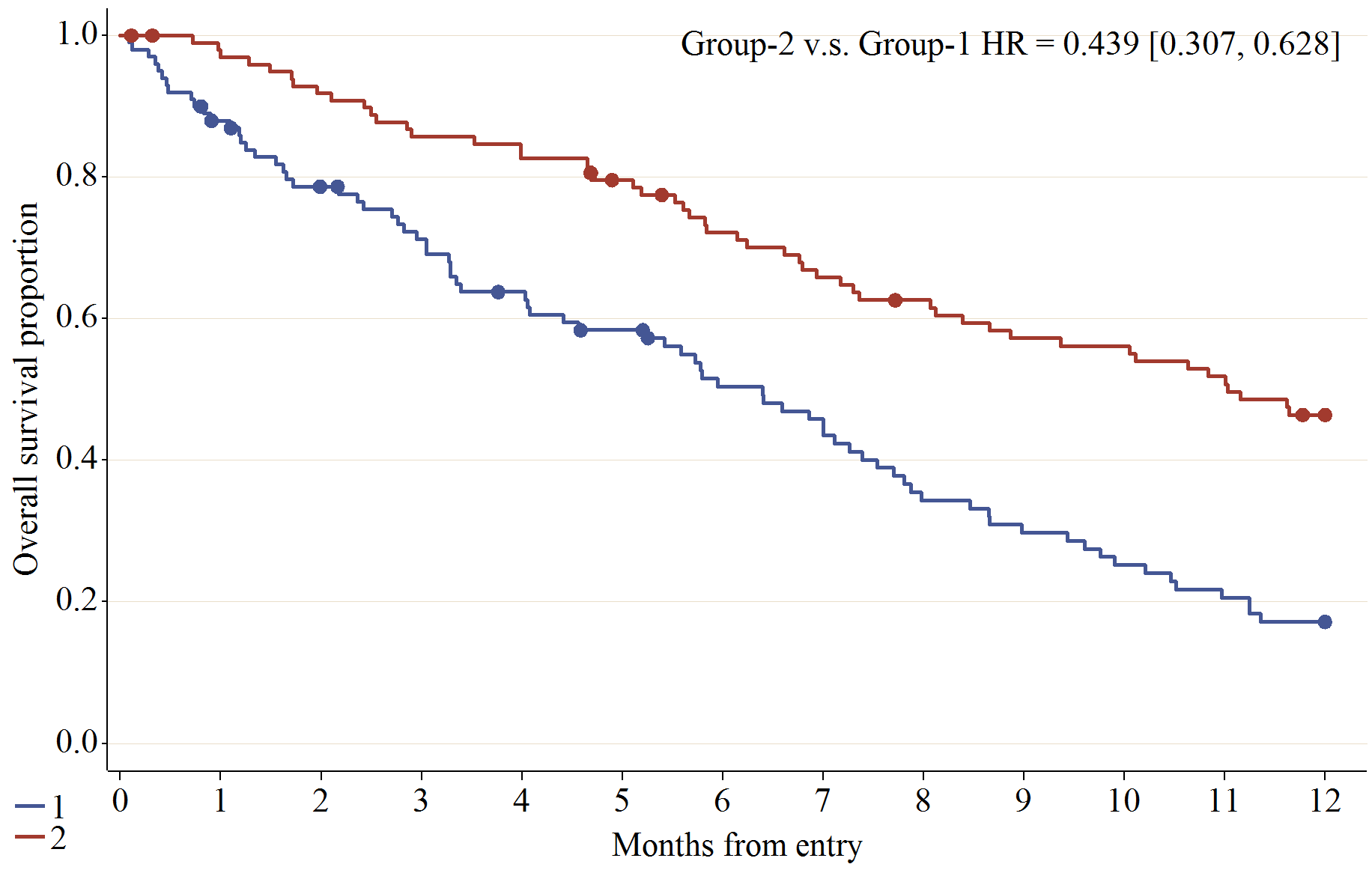 Median survival: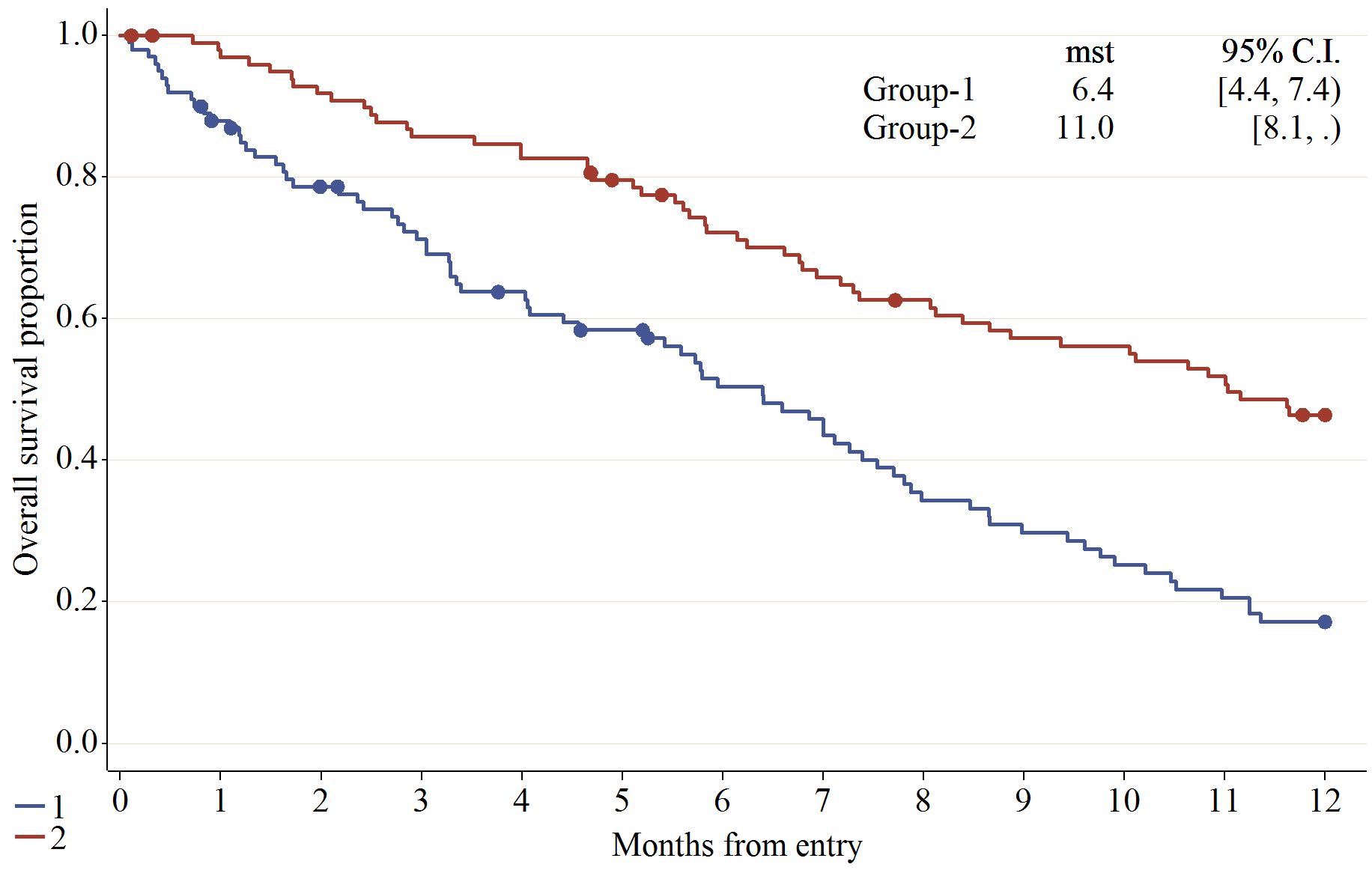 Failuer plot: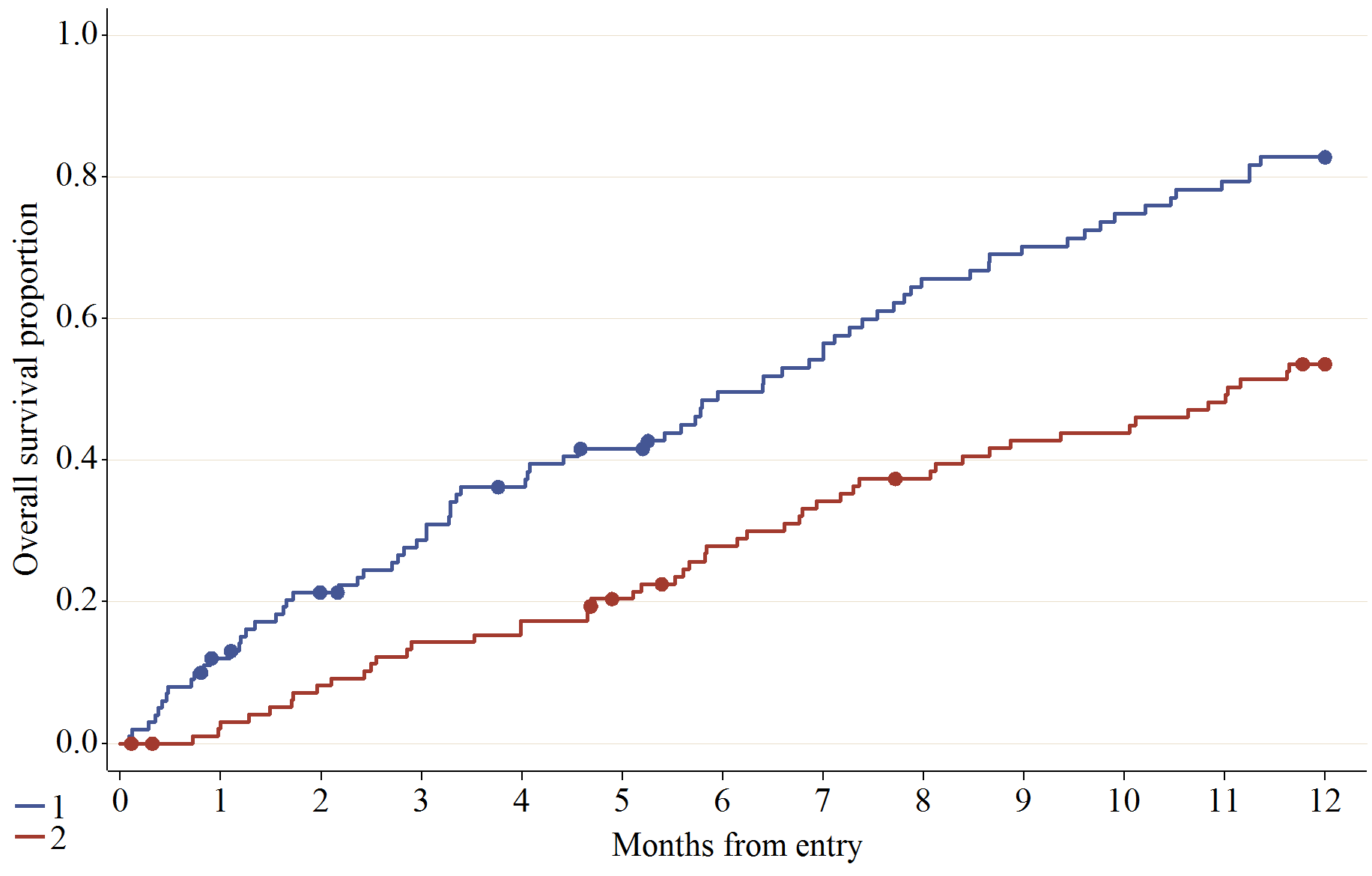 Confidence interval (dotted line):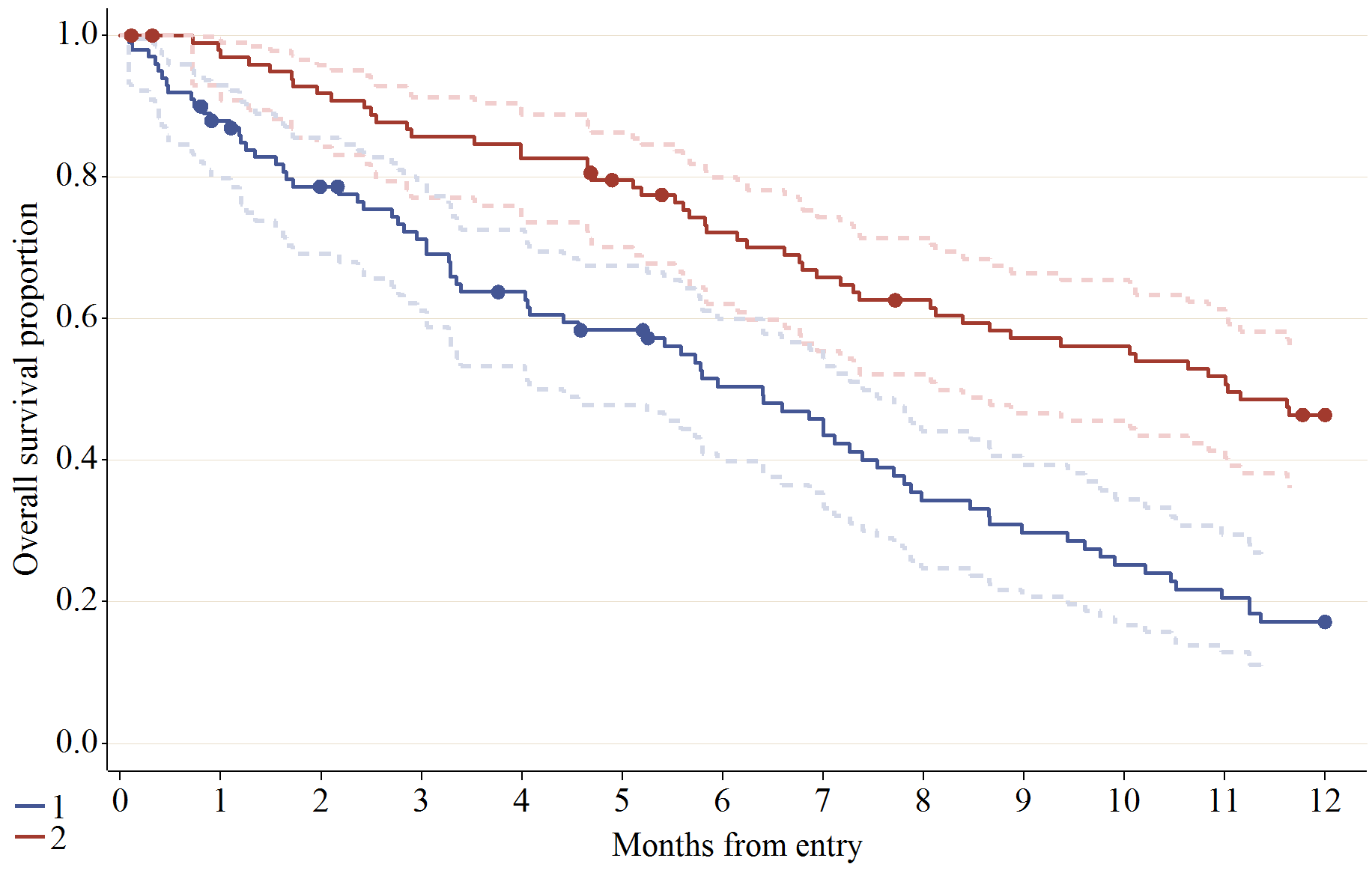 Confidence interval (meshed):
No. at risk on inside: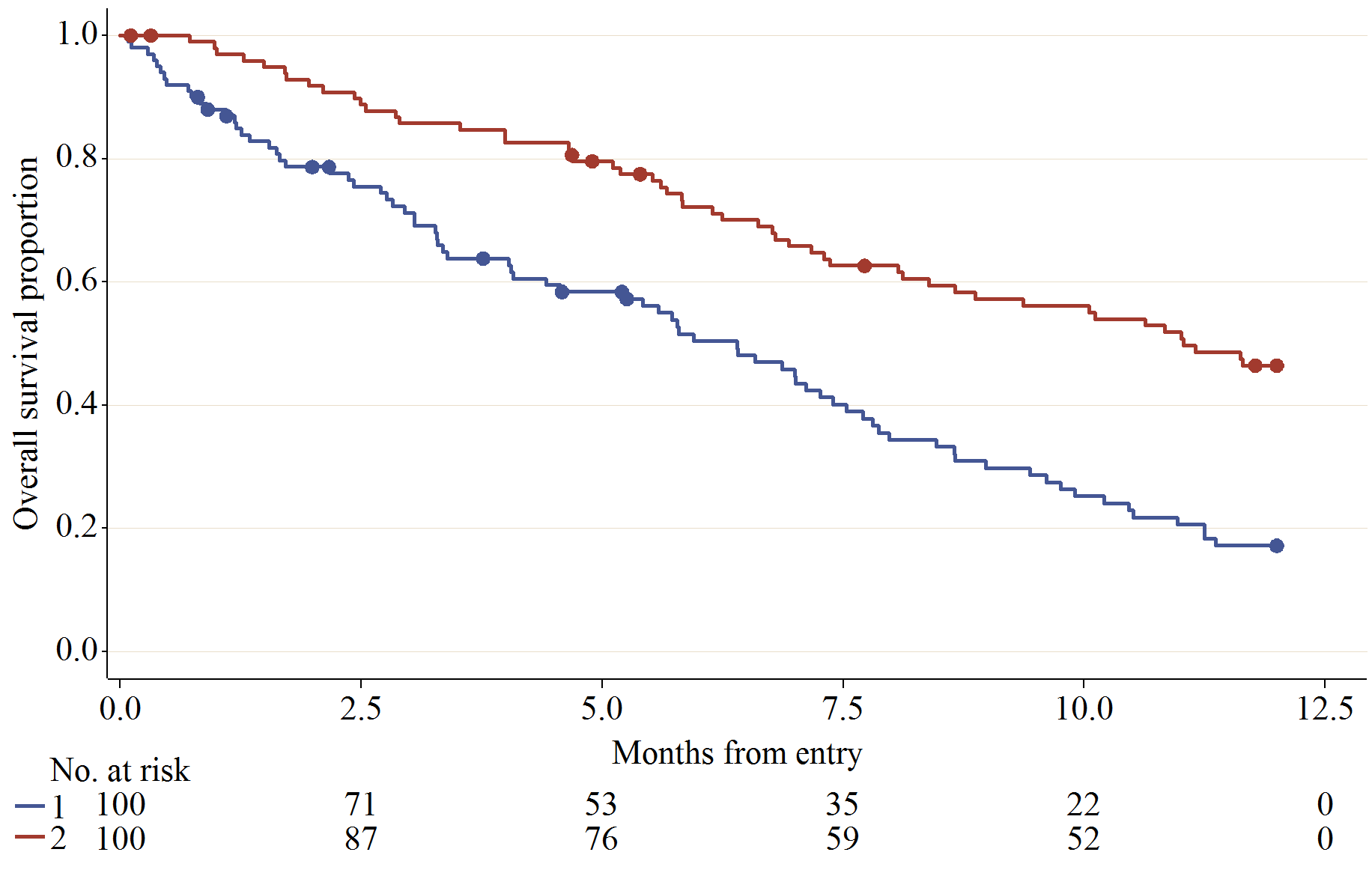 No. at risk on outside: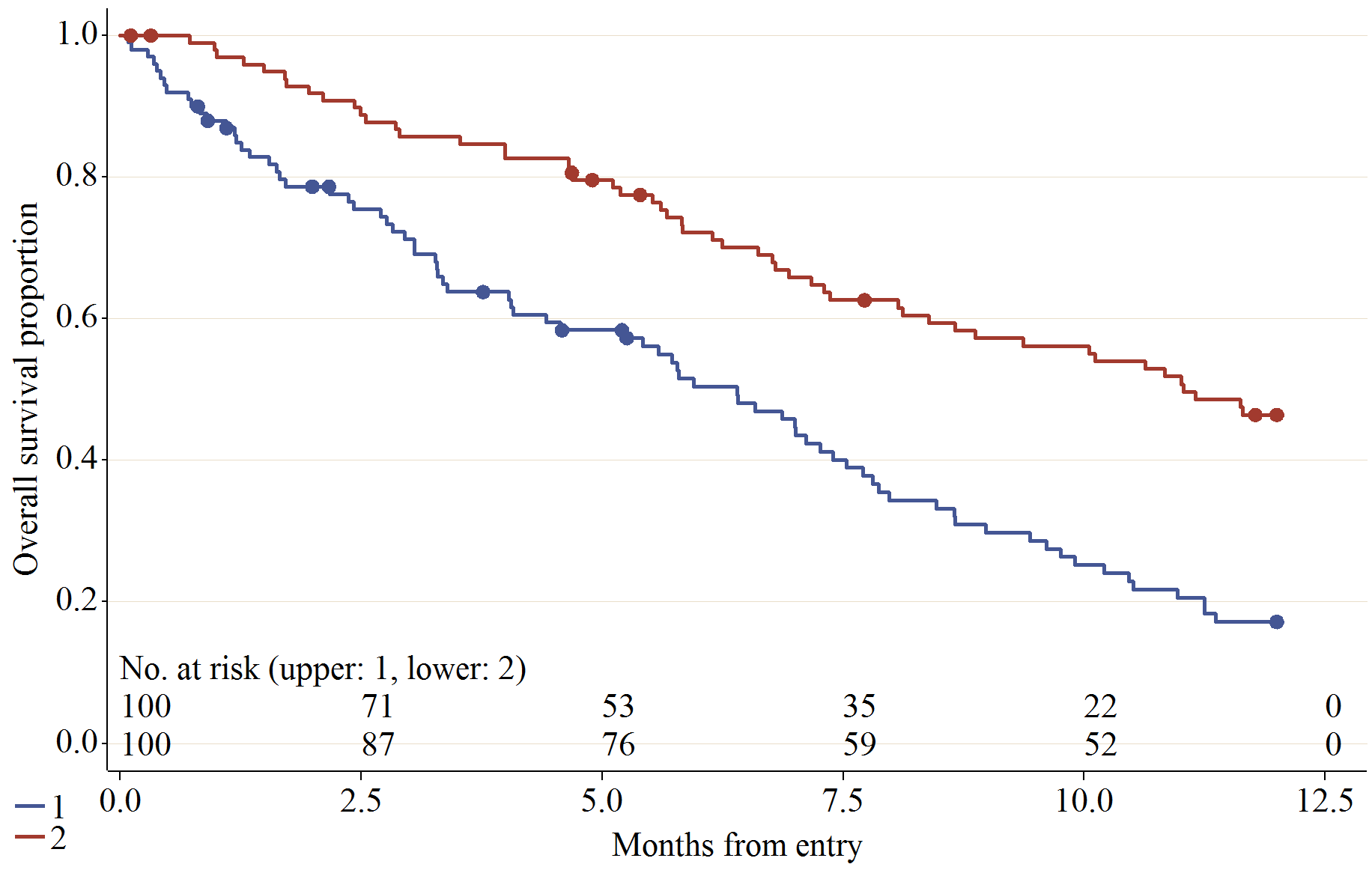 Combination (homogeneity test, confidence interval, and no. at risk on outside):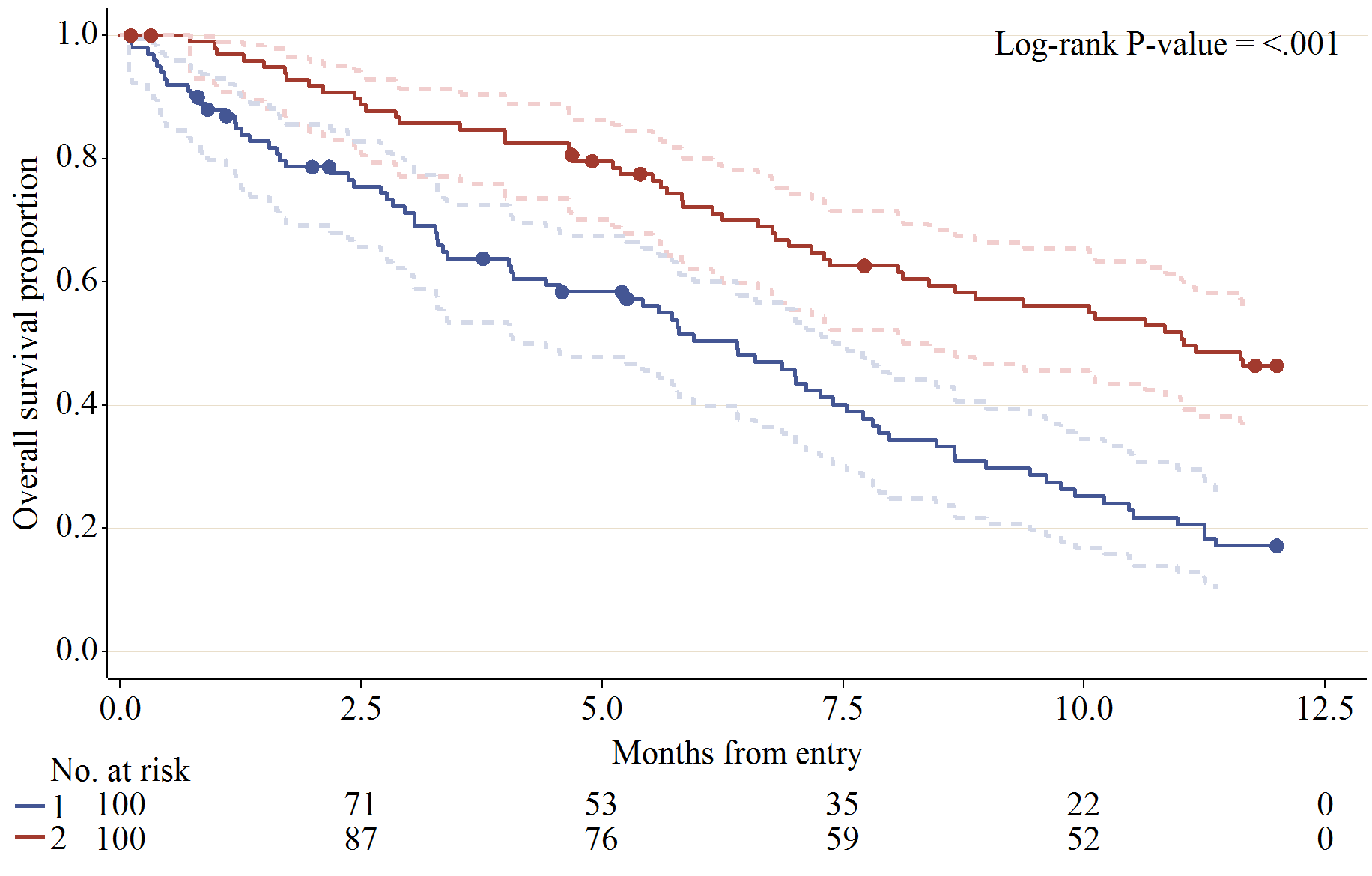 Baseline adjusted plot: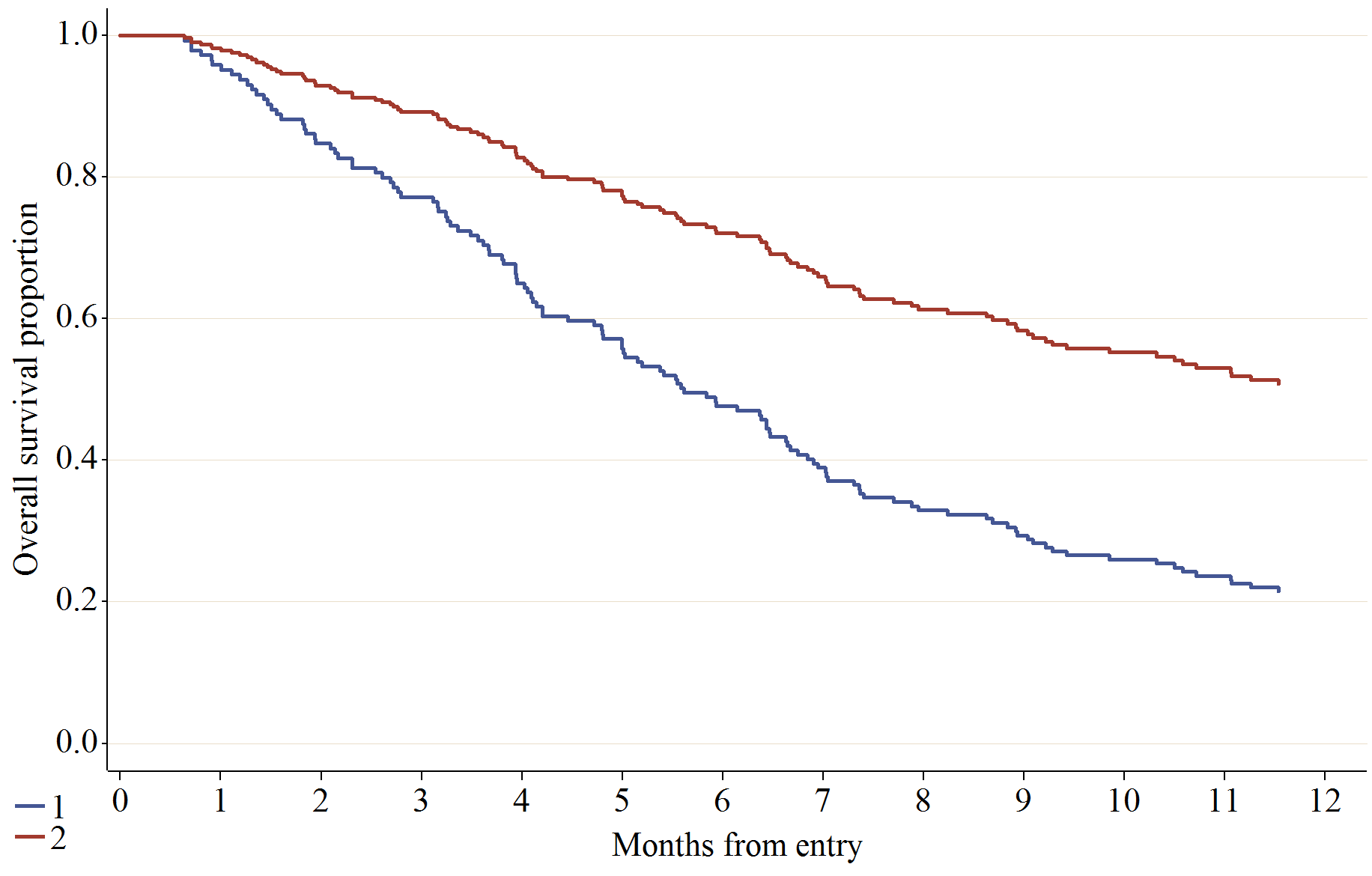 Baseline adjusted failure plot: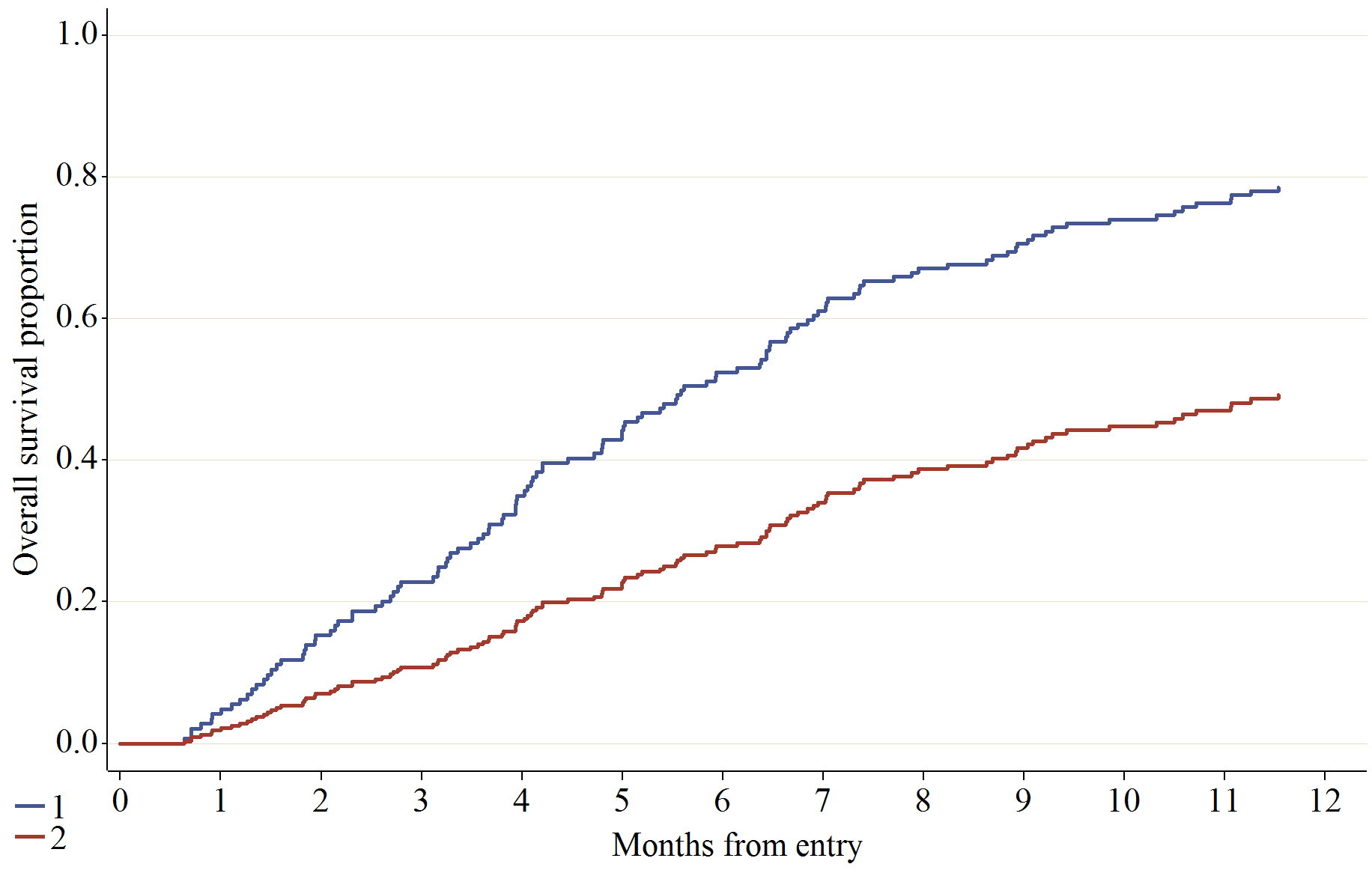 Baseline adjusted plot with confidence interval (dotted line):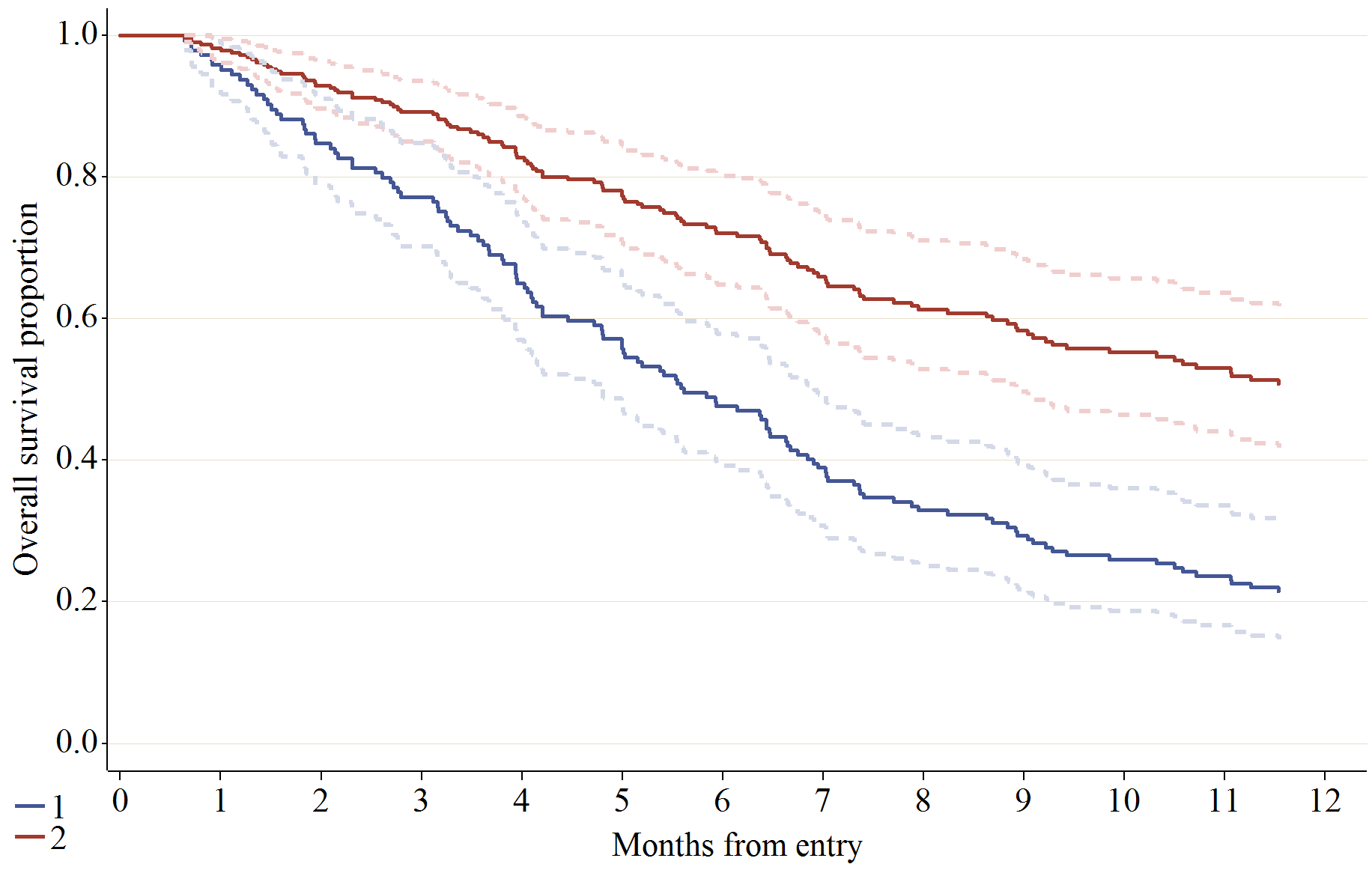 Baseline adjusted plot with confidence interval (meshed):
Last updated date